Mothers day is coming up on May 10, 2015 and Locsuria is going to make it lots of fun.
We are giving away 1 of our famous combo packages, valued at $62.50 to a lucky winner.  The Winner will get the following products
Moisturizing Conditioner
Hair Tonic
Detangling Leave-In Conditioner
Moisturizing Shampoo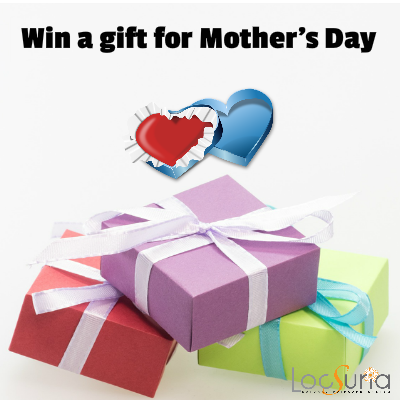 Contest Rules
Enter your name and email address after watching the short video clip. You will automatically get one entry.
To increase your changes of winning, share the unique link given to you to others. You can also share using the social media buttons too.
The contest ends on May 3, 2015 at 23:59 EST.
The winner will be contacted via email on May 4, 2015. The Email needs to be acknowledged within 7 days of being contacted. Winners will be automatically disqualified if Locsuria does not  receive a response within 7 days.
The Winner will be announced on Social Media including Facebook and Instagram.
The winning prize will be shipped for free – however the winner must provide a valid contact address and phone number within the 7 days stated above
For Canadian and US residents only above the age of 18.